VILD MED EGEDAL
Egedal Municipality works for more biodiversity and more wild nature. With this campaign, the municipality creates a collaboration with citizens, local companies and associations to create more life.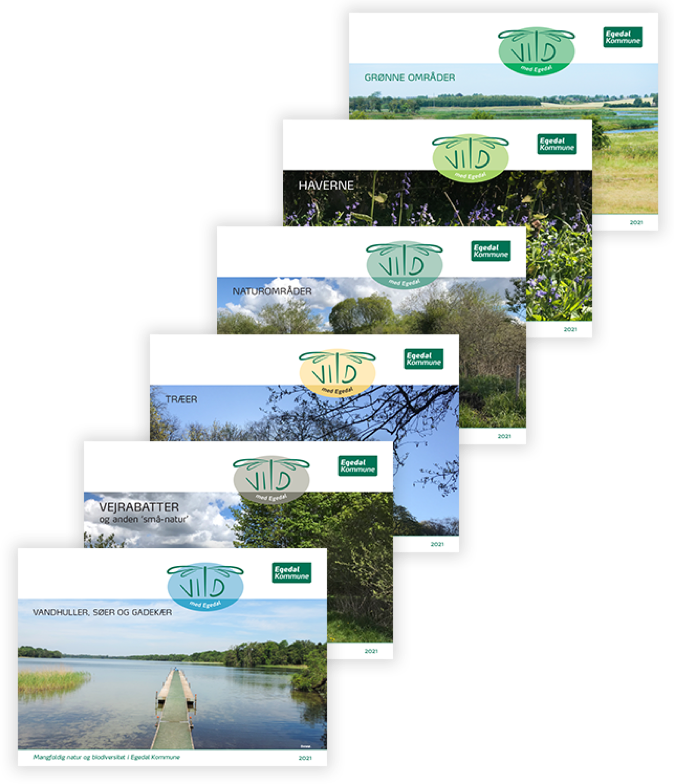 Design of logo and campaign elements 
Here are examples such as beach flags, signs, stickers, postcards, leaflets, posters, seed bags, brochures and the Biodiversity Strategy itself.